Political uncertainty and capital inflow restrictions add to inflationary expectations
Agnar Tómas Möller, Fund Manager at GAMMA, interviewed on growing inflationary expectations.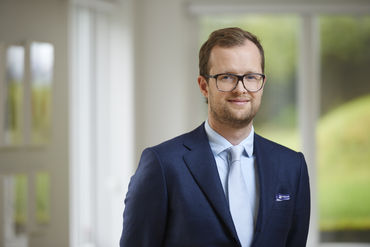 Agnar Tómas Möller, Fund Manager at GAMMA Capital Markets, says that despite political unrest, rising inflation premium on the bond market is only partially due to the market's growing inflationary expectations.
"While political unrest can certainly have some effect on inflationary expectations, the effect is smaller than many would claim," Möller says. 
"The fact being that there are few signs of increased inflation in the coming months makes it difficult to link the government crumble to rising inflation." 
He added, "The deciding factors behind higher inflation premium is foremost fear. An uncertainty premium mostly derived from the ICB's long standing capital inflow restrictions have pushed up interest rates over the past months, especially for interest rates that are not price indexed.The capital inflow restrictions thwart foreign long-term investment in the Icelandic bond market, thereby drying up the bond market and making it weak, while at the same time increasing expectations for a weaker krona in the long term. With domestic capital flowing out of the economy, after it was shut in by capital controls, foreign bond investors, who are interested in in the long domestic interest rate, do not have clear access to the market. This year, they have been net sellers on the bond market and the same can be said for the pension funds who have increasingly left the sector." 
Möller concluded, "Long and non-price indexed bonds are among the first things sold by the pension funds when they are investing abroad or when they are short of capital to finance their loans to fund members. These forces are all inclined to push up the inflation premium, especially in the long run, with added uncertainty premium and a higher interest rate. In addition, election-jitters have frightened investors at a time when the market is under-financed and weak."
- The story first appeared in Markaðurinn, Fréttablaðið's weekly business supplement, 27 September 2017.