GAMMA wins HFM performance award second year in a row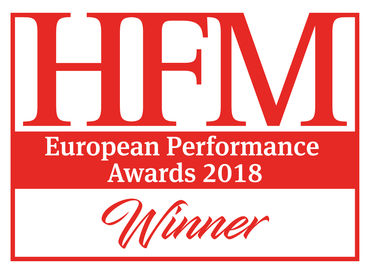 GAMMA Capital Management has won the 2018 European Hedge Fund Performance Award for the best macro fund under 500m USD, awarded by HFMweek, second year in a row. Additionally, GAMMA was shortlisted for outstanding performance in the categories of Fixed Income and Newcomer Macro.
The award was presented at an awards ceremony in London yesterday, with Valdimar Armann, CEO of GAMMA, accepting the award on behalf of GAMMA.
 "We are proud to accept this prestigious award alongside some of our most talented peers. HFMweek's recognition serves as affirmation of our meticulous investment process, and encouragement for all of us at GAMMA to continue serving our clients to the highest standard," says Valdimar.
 The award panel, chaired by HFMWeek editorial staff, is comprised of leading institutional and private investors and investment consultants. The judges select winners based on a rigorous process incorporating risk-adjusted performance, qualitative information and structural criteria.
 "Since founding, macroeconomic analysis has been GAMMA's guiding light. We are thrilled to be again considered among top performers in the European macro investment space, but more than anything, we're delighted to be able to deliver world-class returns to our clients," says Agnar Tomas Moller, CIO and co-founder of GAMMA.