GAMMA 'Tourism in Iceland' report reveals opportunities for international investors
GAMMA Advisory today released its inaugural "Tourism in Iceland" report. The report explains recent developments in Icelandic tourism, including its role in Iceland's strong economic recovery and repeal of capital controls. The report further provides guidance about how foreign investment can best be used to enhance tourist infrastructure in order to meet the surging demand of international visitors.
Tourism, driven mainly by American visitors, is Iceland's biggest generator of hard currency and export growth. Since 2010, it accounts for the largest share of recent job creation, including 12,000 new jobs from 2010 to 2016. The industry's expansion represents important diversification for an economy reliant on fish and natural resource exports. In 2017 each month saw double digit year on year tourism growth, while 2018's projection is expected to approach more sustainable levels according to the IMF. This is advantageous for investors because it mitigates the risks of an overheated market.
Valdimar Ármann, CEO of GAMMA commented "Our research shows a heightened demand for, but low supply of, Iceland's tourism infrastructure. The team identified airports, roads, hotels and tourist site infrastructure as areas that are underfunded. Correcting this imbalance will lead to sizeable opportunities for international investors seeking exposure to alternative credit, infrastructure, and real estate".
GAMMA's analysis reveals the opportunity for institutional investors seeking exposure to alternative credit, private equity, and real estate. Rising tourism numbers are putting pressure on capital intensive industries, namely hotels and transport. Yet loans and financing from commercial banks in this direction remain small and this offers an entryway for alternative funds or limited partnerships to fill the void.
"Tourism has become one of the Icelandic economy's key sectors in recent years. GAMMA's report expertly highlights the wealth of opportunities in tourism all around the country. I believe the future holds continuing innovation and investment, supporting both the development of the sector and economic growth for years to come," says Thordis Kolbrun R. Gylfadottir, Minister of Tourism in Iceland.
The growth in tourist arrivals has not matched the capacity of the airport, road/rail connectivity, availability of hotel rooms, and conditions of tourist sites. This presents foreign investors with both exposure and early entry to assets currently in operation and those to be developed in the aforementioned sectors.
"International investors have a key role in developing our tourism sector, through funding and exchanging knowledge and ideas. GAMMA's comprehensive analysis provides the ideal starting point for anyone wishing to gain an understanding of recent developments, the state of play and the opportunities afforded by Iceland's tourism boom," said Grímur Sæmundsen, Chairman of the Icelandic Travel Industry Association, and founder and CEO of The Blue Lagoon.
Iceland is now a transit hub for passengers flying to and from North America and Europe. At peak times there are 27 airlines utilizing the only international airport, Keflavik, flying to over 90 destinations. They include 56 weekly flights to New York and planed routes to China and Japan. Keflavik's master plan calls for new terminals, aircraft stands, and access infrastructure. This multiyear plan presents a total investment of $1.2-1.5 billion for foreign managers.
Ólafur Ragnar Grímsson, Chairman of The Arctic Circle and former President of Iceland, said GAMMA's research explains "why a small country in the North is now among the most fashionable destinations in the world, a location of the fastest growth in tourism and air passenger transport in the Western world."
Airport expansion catalyzed new road and rail projects. The Keflavik-Reykjavik express train will cut transit times to 18 minutes and will be a $650-950 million investment opportunity for foreign funds. Iceland's hotel industry has four large chains with a combined market share of 54%, but there is a notable gap in the luxury segment, which presents opportunities for developers. Further plans call for building 2,500 rooms before 2020 to serve 190,000-215,000 visitors. Over a third of visitors join organized tours but the tour operator market remains fragmented. As a result, there are prospects for tour operator consolidation which can be catalyzed by further private equity stakes.
GAMMA facilitates investment in Iceland's growing tourism industry via deal sourcing and origination, advisory and transaction execution as well as co-investment and consortium formation.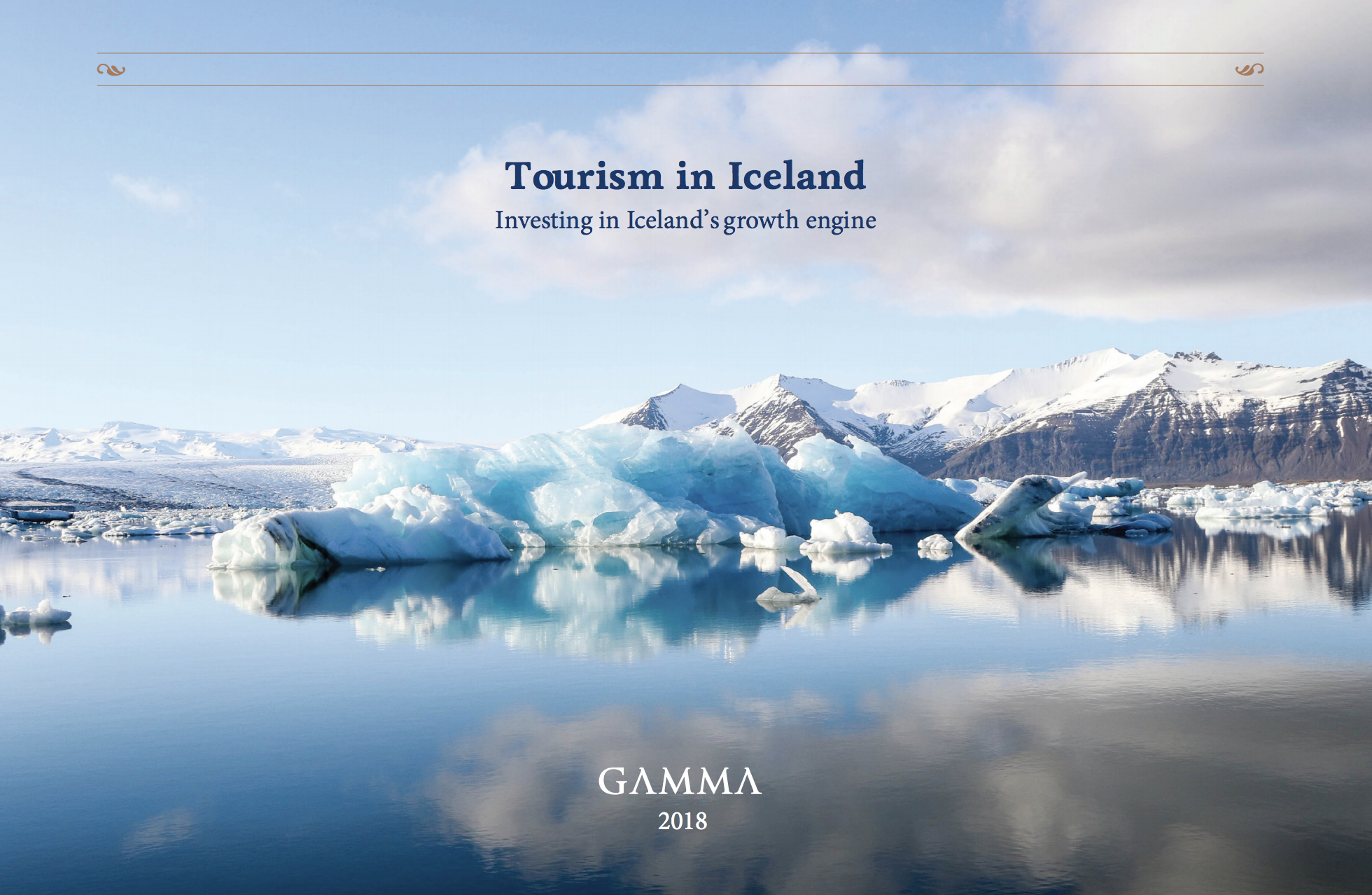 The report is accessible here: Tourism in Iceland