GAMMA to extend its sponsorship of the Reykjavík Open chess tournament
GAMMA will remain the chief sponsor of the Reykjavík Open chess tournament, hosted annually at the iconic Harpa concert hall, until 2021. The renewal of its sponsorship was announced at the start of the penultimate round of the tournament, now being held in Iceland's capital for the 33rd time.
The sponsorship agreement was signed earlier this week by Gunnar Björnsson, the president of the Icelandic Chess Association, and Agnar Tómas Möller, co-founder of GAMMA and long-time chess enthusiast. Following the signing, Agnar played the first move in a game between Indian grandmaster Baskaran Adhiban and Hungarian grandmaster Richard Rapport.
"GAMMA has been our partner in hosting the Reykjavik Open since 2014, during which time the tournament has prospered and flourished. GAMMA's unrelenting emphasis on professionalism and progress fit very well with the Chess Association's vision and we look forward to working with GAMMA for years to come," says Gunnar, expressing great pleasure at the renewal of the agreement.
Agnar says GAMMA is proud to continue its support for the Reykjavik Open.
"It is important that the tournament continues to grow, both in strength and status. The tournament is one of the pillars of chess in Iceland and continues to aid the development of the sport. Its set-up has broad public appeal, with many nail-biting face-offs between Icelandic chess players and international grandmasters. We're certain that the tournament will continue to elevate Icelandic chess," adds Agnar.
Karitas Kjartansdóttir, a Harpa representative, also expressed delight that the tournament would continue at the concert hall.
"The GAMMA Reykjavík Open is one of the most established annual events at the Harpa concert hall and conference centre, underlining the diversity of the building's uses. It's wonderful to see just how at home the chess players feel competing at Harpa."
The GAMMA Reykjavík Open is consistently voted one of the top three most popular open international tournaments in surveys among professional chess players, highlighting its exceptionally favourable global standing.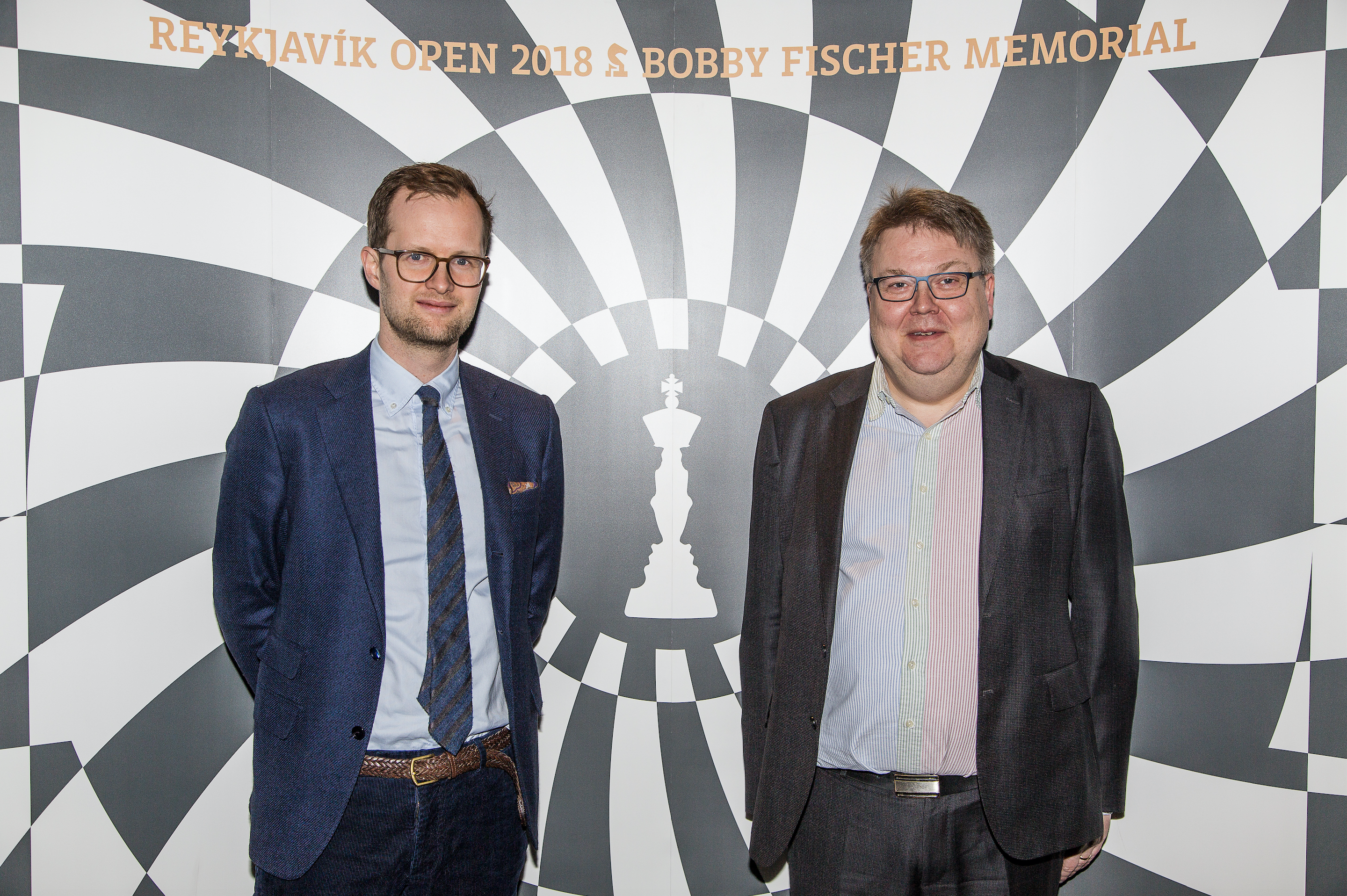 Agnar Tómas Möller, CIO of GAMMA, and Gunnar Björnsson, president of the Icelandic Chess Association.