GAMMA sponsors a reading effort in primary schools
GAMMA Capital Management partners with author Þorgrímur Þráinsson to promote and raise awareness for primary school students' reading proficiency.
GAMMA Capital Management has partnered with author Þorgrímur Þráinsson to visit primary schools speaking to students about creative writing. The goal of this initiative is to promote reading and increase reading proficiency, thereby strengthening students' self-identity.
The project is to commence in 2018, and Þráinsson will begin to offer lectures to students through the 4th to 6th grades in over twenty schools.
"We are very happy to be able to support this important project. GAMMA already sponsors Hið íslenska bókmenntafélag Publishing, which has stood guard over the Icelandic language for two centuries. We find that it is also very pressing to promote primary school students' reading and creative writing skills in Icelandic and welcome the help from Þorgrímur Þráinsson on that journey," says Valdimar Ármann, CEO of GAMMA Capital Management.
"In my career as a writer, I have often taught children and young adults creative writing, and set students assignments. Doing so, creates increased interest in reading. With increased reading proficiency, comes more self-confidence. I am very happy to to join forces with GAMMA on this project, for the sake of the children," says author Þorgrímur Þráinsson.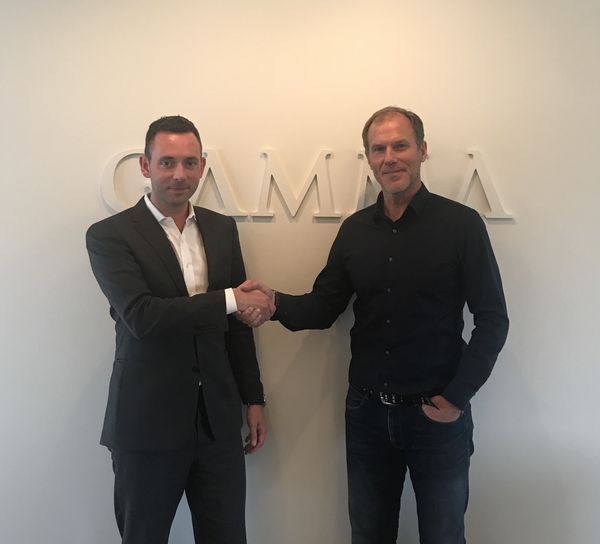 Ragnar Jónasson, author and head of legal at GAMMA Capital Management, shakes hands with Þorgrímur Þráinsson, after signing the contract.