GAMMA Investment funds buy 15% stake in Arctic Adventures
The GAMMA team is thrilled to work with Arctic Adventures in seeking out new opportunities in Icelandic tourism, says Gisli Hauksson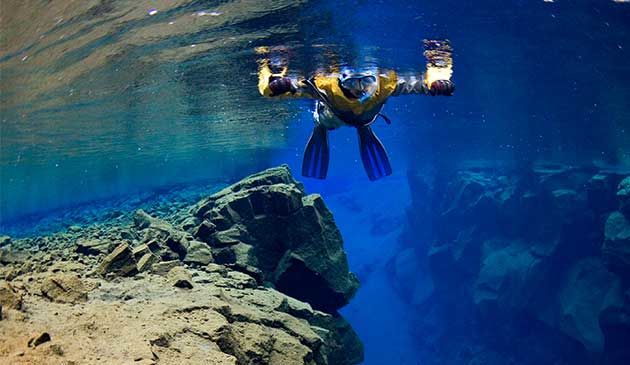 GAMMA Capital Management (GAMMA) have announced its investment funds bought a 15% stake in Arctic Adventures hf, Iceland's largest adventure tour operator.  Arctic Adventures recently acquired Extreme Iceland, another top adventure tour operator bringing the total revenue of the merged company to 5.6 billion ISK (US$ 53M) and a staff of 250 employees. Arctic Adventures offers tours and recreation activities across Iceland's glaciers, ice caves, snowmobile trails, whale watching sights, and rivers.   
"The owners of Arctic Adventures welcome GAMMA as shareholders. We see GAMMA as a strategic investor that aligns with the company's vision of growing Arctic tourism," said Jon Thor Gunnarsson, CEO of Arctic Adventures. "Tourism in the Arctic region and Iceland has seen considerable growth in recent years and the outlook remains positive. The Arctic economy is in a strong position with good profitability and low debt, which are factors that can enhance this market segment. We aim to list on the Icelandic Stock Market in 2019, and we know that GAMMA will be a critical partner to help us reach that goal." 
"The GAMMA team is thrilled to cooperate with Arctic Adventures in seeking new opportunities in the country's tourism arena. Arctic Adventures' strong management team has led the firm through major consolidations and we are excited to be involved with the firm's bright future", said Gisli Hauksson, Chairman of the board at GAMMA.
Iceland is the main hub for Arctic tourism and is connected via a direct flight to over 90 cities worldwide. To further analyze this upward trajectory, GAMMA will soon publish a tourism report that helps international investors understand the reasoning for this growth, economic impacts and future opportunities.