GAMMA Funds shortlisted for European Performance Awards
GAMMA Capital Management has been shortlisted in three categories at the HFMWeek European Performance Awards 2018.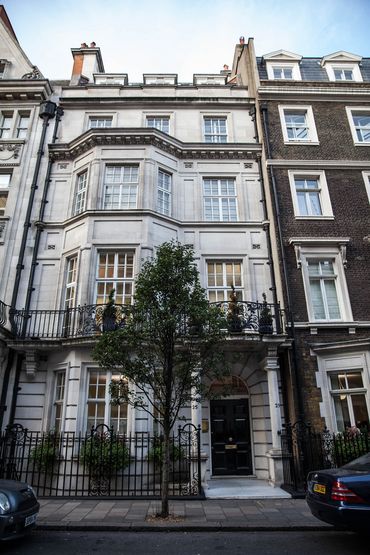 Three qualified investor funds managed by GAMMA are up for HFMWeek's prestigious annual performance award, including the firm's flagship GAMMA: Icelandic Fixed Income Fund (GAMMA: IFIF), an actively managed fixed income fund focused on Icelandic markets. Having been the first fund to employ long/short market-neutral strategies in Icelandic fixed income markets, GAMMA: IFIF is mostly uncorrelated to other asset classes in Iceland and has consistently delivered outsized returns to its investors by adhering to the same quantitatively driven and disciplined investment process guiding its investments since founding. 
The award panel, chaired by HFMWeek editorial staff, is comprised of leading institutional and private investors and investment consultants. The judges select winners based on a rigorous process incorporating risk-adjusted performance, qualitative information and structural criteria.
"We are proud to be up for HFMWeek's European Performance Awards alongside some of our most talented peers. The recognition encourages all of us at GAMMA to continue delivering superior returns and outstanding service to all our investors," says Valdimar Armann, CEO of GAMMA. 
This is the second time in a row GAMMA is shortlisted for HFMWeek's European Performance Awards, having won in the Macro Under 500m USDcategory at the 2017 awards ceremony. 
Additionally, GAMMA: IFIF was the first Icelandic fund to ever be shortlisted for HFR European Performance Awards 2017 in October last year, making this the second recognition of the fund's outstanding track record in only six months.
GAMMA: IFIF is now up for an award in the Fixed Income category, in addition to GAMMA funds being shortlisted in the Macro Under 500m USDand Newcomer Macro categories. 
"For over a decade, thorough macroeconomic analysis has provided the foundation for our investment process. Being shortlisted for HFMWeek's prestigious performance awards is testimony to the value our top-down philosophy is able to deliver," says Agnar Tomas Moller, CIO and co-founder of GAMMA.
The winners will be announced at an awards ceremony in London 26th of April.